Shropshire Tutor: Your local private education provider
Shropshire Tutor, part of the Teach Me Group, is an independent private education provider, supporting children within the county in boosting their confidence and enriching their educational needs.
We are a family run business, established in 2012, but with over 25 years of collective educational experience; supporting the children within the county, to re-envigour their passion for learning.
We offer a range of services from training nursery staff to pre-school nursery packages and one-to-one home based tuition in English and Maths, targeting ages within the Key Stage 1 & 2 bands. We pride ourselves as an educational provider and not a tutoring agency, as all our tutors are employed by us, and follow our business ethos and learning principles.
Adele Conlon, founded the business in 2012, and our growth to date has meant that we are able to provide a range of learning services across the county, supported by a fabulous team of tutors.
Read more about her story on her bio profile, and how she is passionate about the services she provides and the dedication she puts in to ensure that each tutor we provide delivers her way of learning.
Adele's Ethos
A child's learning is like a journey where some parts are covered quickly and easily, but at other points there are hold ups. Then we have to wait patiently until understanding is achieved and we're ready to move on again. Shropshire Tutor can make a positive difference.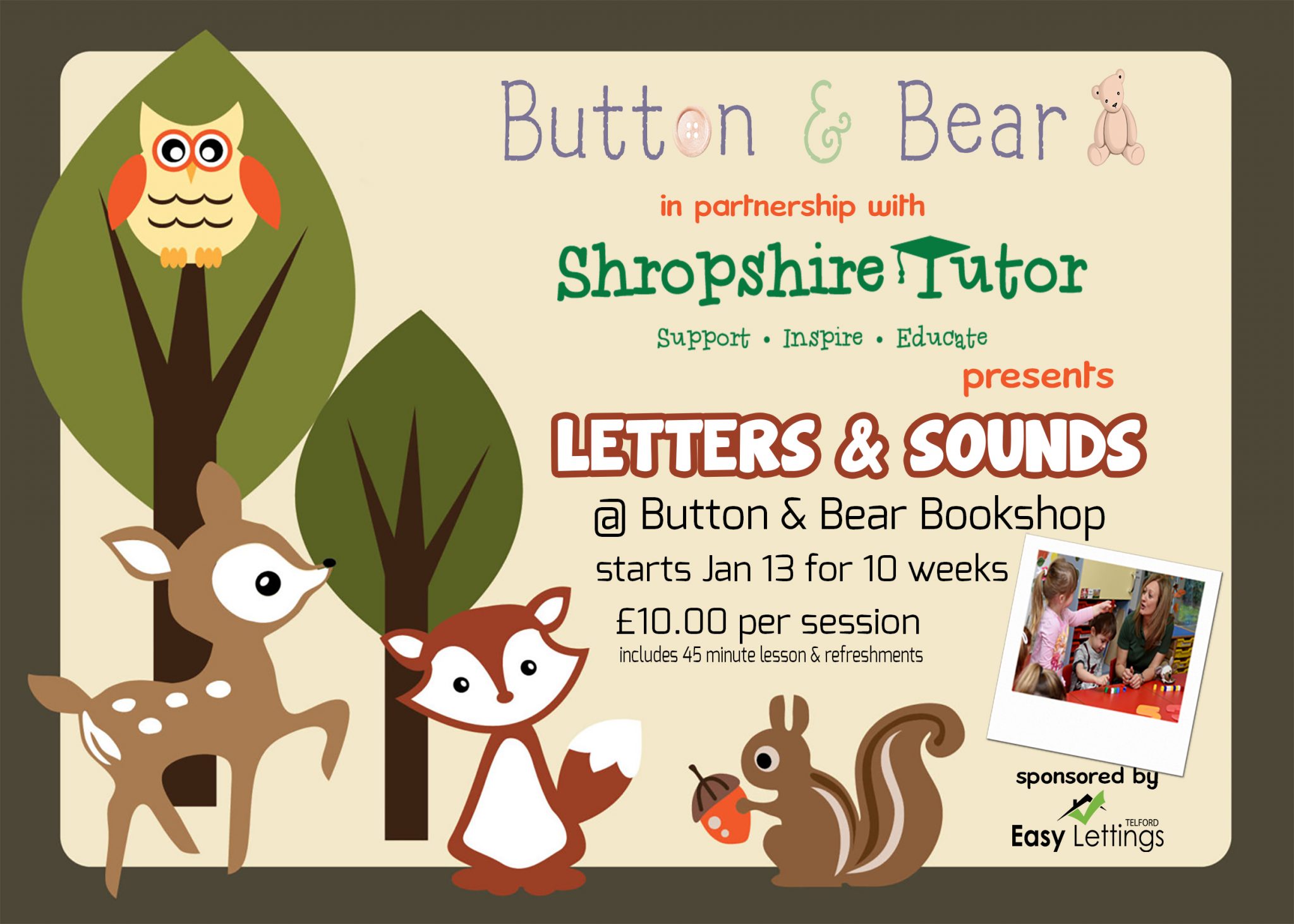 Letters & Sounds @ Button & Bear in Shrewsbury
With the ever increasing popularity & success with our Letters & Sounds lessons that we deliver to nurseries across Telford & Shrewsbury, we are pleased to announce that we are working with Button & Bear Bookshop in Shrewsbury to deliver the same lessons, for those children who don't attend nursery.
The lessons will be held in their wonderful 'Woodlands' themed room, and will last for 45 minutes. A chance for you to sit with your child as they experience fun and learning through play. Light refreshments are included in the price.
Lessons will run for 10 weeks starting 13-January-2017, so book your place today to avoid disappointment. Places are limited and you will need to book the full 10 weeks in advance. For further information or to book your place, please contact the Button & Bear Bookshop direct or book online here.
Year 6 SATs 2017
Here is a brief video outlining the 2017 Year 6 SATs.
Year 6 SATs Lessons 2017 – Book NOW! Limited Availability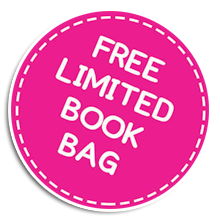 Parent Portal Launched
We've launched our Parent Portal allowing you to self-service your own account with us. If you currently have lessons with us, you should have received an email with your account details. If you haven't, please check your junk folder in your email software. if it's not there, give us a call or email, and we can resend you the details.

To access the portal, simply click on the 'Parent Portal' link at the top of this page.
Features
Keep yours and your child's personal details up to date
View your tutors contact details
View your future booked lessons (dates and times)
View your account balance
Keep your account balance topped-up
Pay invoices
In Search of Talented Teachers
We are expanding the team, and looking for more part-time tutors to join! If you have:
a spare 4-10 hours per week (evenings and/or weekends)
minimum 5 years teaching experience in Key Stages 1 to 4
hold a current enhanced CRB check (or held in the last 12 months)
motivated, passionate and enthusiastic about teaching
we could be looking for you! To view our available jobs, please visit our jobs page.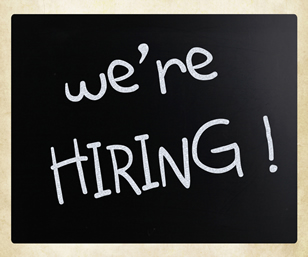 Keep in touch, Subscribe to our Newsletter 😉
Review our Business on The Best of Telford & Wrekin
We typically issue out a newsletter once every quarter. If you'd like to stay updated on our services, please leave us your contact details below. We promise that we will never SPAM you, or pass on your details to 3rd parties. For more information on how we use your data, visit our
privacy policy
page.