Adele Conlon
Director & Tutor
The Governess!
Adele founded Shropshire Tutor in 2012, following a long career in teaching spanning 15 years. She left the profession so she could deliver tailored education programmes to children within the County, helping boost their confidence and ensuring that she hand picks her tutoring staff to deliver the same ethos and principles that she has always believed in throughout her teaching career.
She continues to inspire and develop the minds of children and this passion is seen through the fantastic feedback we receive.
Adele ensures that her team is ready, focused and posed to continue the superb foundation that she has laid when she founded the company originally.
Robert Dodds
Tutor
I have been a secondary school maths teacher for 12 years and believe building confidence and overcoming the "maths is hard mentality" is key to students progressing and exceeding their targets.
I left the RAF 2004 where I had been an Aircraft Electrical Engineer. During my service I studied with the Open University to gain my degree. I had spent a number years as an instructor in the RAF, so becoming a teacher seemed a good choice for a new career when I left.
Confidence is key, I believe in building on success.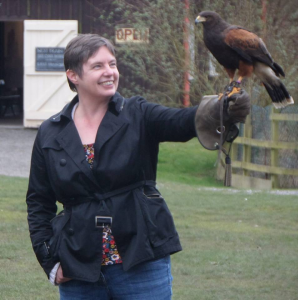 Helen Felstead
Tutor
What an honour it is to be joining such a fabulous organisation and to have the opportunity to work with your child.
I have been teaching Science for 13 years, moving into teaching from secretarial work.  My experience includes teaching Biology, Chemistry and Physics to GCSE as well to Key Stage 3 students.
In addition to this Secondary School experience I have also worked with Key Stage 2 students in a range of primary schools in Shropshire, supporting them with the development of their investigative skills.
The greatest privilege in teaching is seeing a child fulfil their potential, being present when the light goes on and we hear the immortal words "I get it!"
I use a variety of methods to allow a student to reach this point and will tailor sessions to suit your child.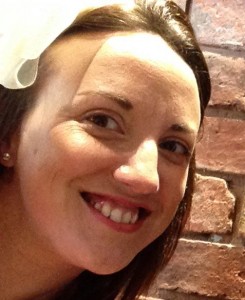 Louise Kitson
Tutor
So happy to join a great team who puts children's' learning first.
I am currently a Primary School Teacher in Telford and Wrekin who is on maternity leave. I have been teaching since 2010 after returning to university as a mature student.
I teach both key stages (1 and 2) and also specialise in Early Years. I came into teaching to ensure children gain a rich, creative and most of all enjoyment in learning new things to help them understand, progress and achieve.
I cannot wait to work 1 to 1 with children, to create a great, trustworthy relationship with them and see these children gain confidence in their learning and achieve their goals.
Every child matters and deserves to do well with enjoyment and confidence!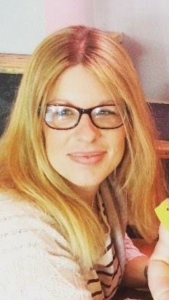 Gemma Harrop
Tutor
My name is Gemma and I am really excited to be joining the Shropshire Tutor team.
I have worked as a Primary School Teacher for 6 years now. I have experience across the whole Primary age range, however, my expertise lies in Key stage 2 having primarily taught in Years 3, 4, 5, and 6. Currently, I work part time as a Year 6 teacher which has given me an excellent working knowledge of the new end of Key Stage 2 assessment arrangements.
I have chosen to join Adele's because I truly support her ethos of working to boost children's confidence and inspiring them to become masters of their own learning. I feel privileged to be able to work 1:1 with children: developing relationships, improving knowledge and confidence and having fun.  I tailor my tutoring sessions to deliver a personalised learning programme and use feedback from my observations, the child and their carers to move future learning forward.
When I am not helping others learn I spend my days with my one year old daughter helping her on her own learning journey! I also love getting outdoors with my two rescue dogs, Donny and Boycie!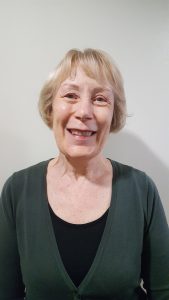 Sandra Guest
Tutor
Hello,my name is Sandra and i am a mom,grand-mom , a supply teacher currently working in primary schools and a tutor.
I love teaching and tutoring and firmly believe that every child deserves the best education to enable them to fulfill their potential.
I have a wealth of experience and adapt my lessons to the individual pupil"s needs with a bit of fun thrown in!
Working for Shropshire Tutors enables me to help individual children to progress at their own pace. It is so rewarding to hear
I understand it now
from a child who has previously failed to do so.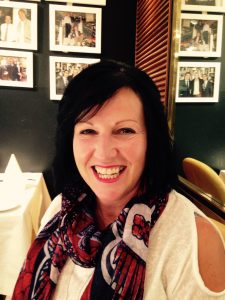 Lesley Graham
Tutor
My name is Lesley and I am looking forward to joining the team at Shropshire Tutor.
I have been a teacher since leaving university in 1980! My experience has been mainly in Primary but I have also worked in a Secondary School. I have taught across the age ranges from Reception to year 8 but my expertise lies in Upper Key Stage 2.
My specialist subject is English which I taught up to year 8. My role was also to manage smooth liaison between year 6 and year 7.
As a Year 6 teacher and Key Stage Manager, I have experience in preparing pupils for end of year assessments and my current working knowledge is up to date.
Currently, I have enjoyed some time at home after leaving full-time teaching this year. I love to read, swim and travel or pootle around in my big garden!
However, I still teach supply in some of my favourite Primaries!
I wish to continue teaching, as it is a job which I love: inspiring confidence and building self-esteem with young people is rewarding and I look forward to delivering a "fun" personalised learning programme to some new faces!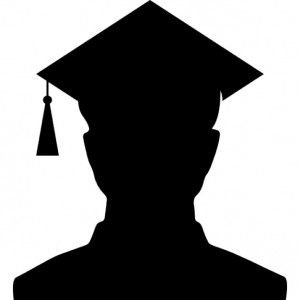 Emma Robinson
Tutor
I am currently working for Telford and Wrekin as a primary school class teacher in year 3, although I've worked across both Key Stages 1 and 2 since 2003 with a short career break in between to concentrate on my own two children.
I very much enjoy my job, but find I get a lot more personal satisfaction from working with children on a 1-1 basis: there is nothing more enjoyable than working with a child who has been finding difficulty in a particular area and then seeing them have that light-bulb moment where things suddenly start to slot into place.
Everyone is different, no matter what age we are, and sometimes those goals are achieved after a long battle. However, I try to ensure that until we reach the point where the water becomes a little less muddy that the sessions are made as fun as possible and that children enjoy their learning journey, ultimately resulting in their self-esteem and confidence boosting.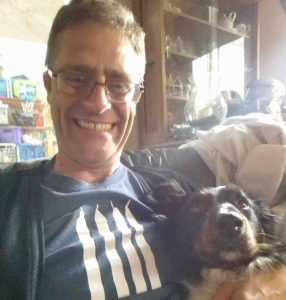 Ian Breeze
Tutor
Many children struggle with English but, as a teacher with 25 years' experience in secondary schools, I can safely say that there is nothing more satisfying when a child has that "lightbulb" moment.
I love my subject and hope to kindle that enthusiasm for English in your child.
In addition, I am also a qualified assessor able to test students for their eligibility for examination access arrangements.
All students have ability and I look forward to revealing that ability in your child.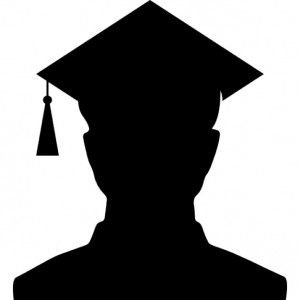 Laura Hopley
I have been a teacher since leaving university in 2002. I am now a head teacher of a school in Telford, one which I built from scratch and lead to its first 'good' Ofsted in 2018.
I am a passionate believer in making learning fun and accessible for every child – if that means turning learning into an art activity or by hunting for phonics sounds outside then that's what we do! Every child is unique and learns in different ways.
For me, the best bit about being a teacher is being able to uncover what makes each individual tick to unlock their potential. Being a teacher is a true privilege and working one to one as a tutor is one of my favourite things as it allows me to really engage and motivate a child.
I'm passionate about 11 Plus tuition and successfully tutored my 2 sons who are both currently at Haberdashers in Newport.
I have had a wealth of experience tutoring from Reception to year 6 and would love to tutor up to year 7.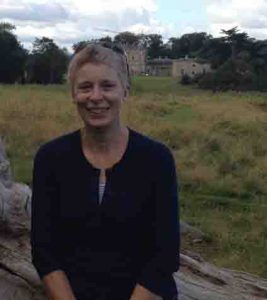 Sarah Jones
Tutor
Hello, my name is Sarah Jones and I am thrilled to be joining Shropshire Tutor.
I have worked in education for 25 years both as a teacher and within the Local Authority as part of the school improvement team.
Over recent years I have been doing one to one, and small group intervention work, combined with some supply and short term contract work.
I have taught across all key stages but I particularly enjoy upper key stage two.
I believe that teaching should be centred around the learning needs of the child and that good conceptual understanding comes from scaffolding learning, allowing the learner to move from what they already know, to what they can know, through well timed and targeted intervention combined with high order, open questioning.
Learning should be fun, challenging and extremely rewarding.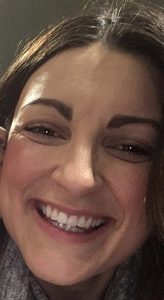 Charlotte Preece
Tutor
I am a genuinely passionate secondary English teacher and feel completely privileged to be able to say that I am a teacher; we have the best job in the world.
I specialise in GCSE delivery- whether that be supporting pupils to gain that all important grade 4 or 5 or stretching and challenging more able pupils to reach those coveted very high grades.
I am an 'outstanding' secondary English teacher with a genuine love and passion for my subject and education in general. In addition to this, I am Mummy to an eight year old little girl, the captain of my ladies hockey team and an active member of a boxing academy who have just won the Midlands Star 2019 award for mental health services for youngsters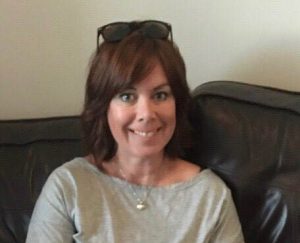 Rachel Kaveney
Tutor
I am very excited to be joining the team at Shropshire Tutor.
I have been a teacher for the past 24 years and I have experienced many changes in education.
I currently work in a primary school in Shrewsbury.  I am passionate about changing the way in which children are able to learn, so that the learning approach consistently matches their needs.
I work both 1:1 and with groups, as well as delivering lessons to whole classes.
I believe in child led learning, adaptability and flexibility. I work  to fill gaps in learning, or work on concepts a child finds tricky.
I believe in following an approach which is tailored to each child I am working with, so that activities excite and enthuse them, enabling them to achieve their potential.
I have worked throughout the primary age range from Nursery to Year 6. I am known for being creative and inventive with my teaching approach.
I have a lot of experience  in phonics, reading and also supporting children to achieve their potential in English and Maths in the Year 6 SATs, as well as at the end of Year 2.
The pathway to achieving this  I believe can be fun, and this is what I strive for.
A confident, happy child is one who can climb mountains.
I am a Mum of two children who have both been through the education system, so I also understand what it is like to be on the other side of the fence.
A confident child is a happy child who will reach their potential and beyond. There are no boundaries.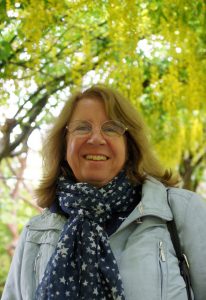 Sandra Channer
SEN Tutor
Hello my name is Sandra Channer and I am delighted to be joining the team at Shropshire Tutors.
 I have been a Primary and Special Needs Teacher for quite some time and felt that I was ready for a change. I want to have a more flexible life style and being a Tutor will enable me to do that.
 I have taught all age groups in a Primary school, tutored for entrance exams and have considerable experience working with children on a one to one basis. Children with Dyslexia, Dyspraxia and on the Autism Spectrum often find it difficult to learn in the traditional way so they need to learn in a different way. My job is to find what works for them. To help them gain confidence and achieve their goals.
 Learning is always a challenge but it should also be fun!

DBS Enhanced
All our tutors are enhanced DBS checked (formally known as CRB) The Disclosure and Barring Service (DBS) helps employers make safer recruitment decisions and prevent unsuitable people from working with vulnerable groups, including children.
It replaces the Criminal Records Bureau (CRB) and Independent Safeguarding Authority (ISA).
All our tutors go through a DBS check as part of our recruitment process and then every 3 years thereafter.